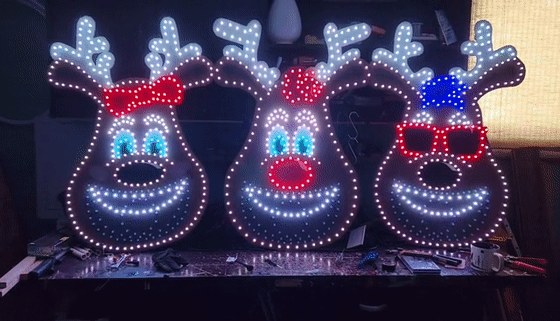 From drawing to cutting to wiring .......It was done by me and my wife.
size: H:23.3in;W:13.8in
Product: Including lighting, remote control, and three built-in songs,10ft wire
How to use: According to the needs of most users, we have updated the product to be directly plugged in and battery used.
Direct plug-in use of safe voltage supports the United States, Canada, Australia, the United Kingdom, Ireland, New Zealand, EU countries, and the battery uses 6 AA batteries
Music: The product has three built-in songs when it leaves the factory. At present, the product has added a Bluetooth module to support synchronized music.
The price of each elk LED light is 36.99 US dollars. If you purchase two or more (including two), you can use our limited time coupon of 10.99 US dollars.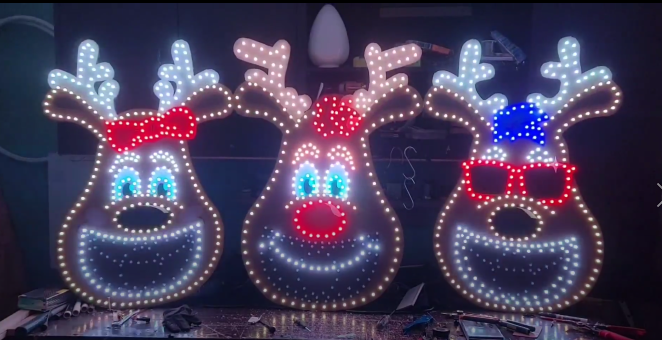 Very cute three elk LED lights decoration
3 elk kits: light up your front yard and celebrate winter with the glowing deer family made up
of three cute elk,they are favorites for decoration projects such as home lighting decoration,
Christmas lighting, outdoor gardens, etc.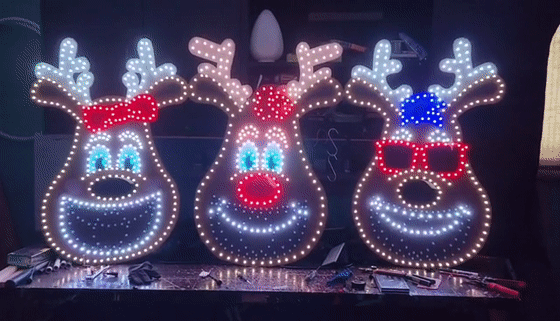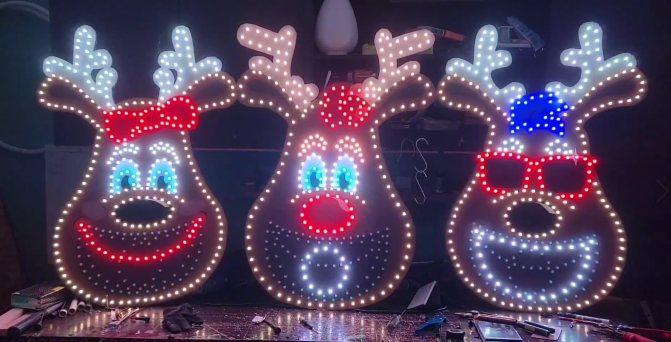 360-degree LED light: Elk lights up the night with 360-degree environmentally friendly warm
colored light and warm light, which is cool to the touch
It can be decorated outdoors, gardens, and courtyards.
I think it must be the most eye-catching.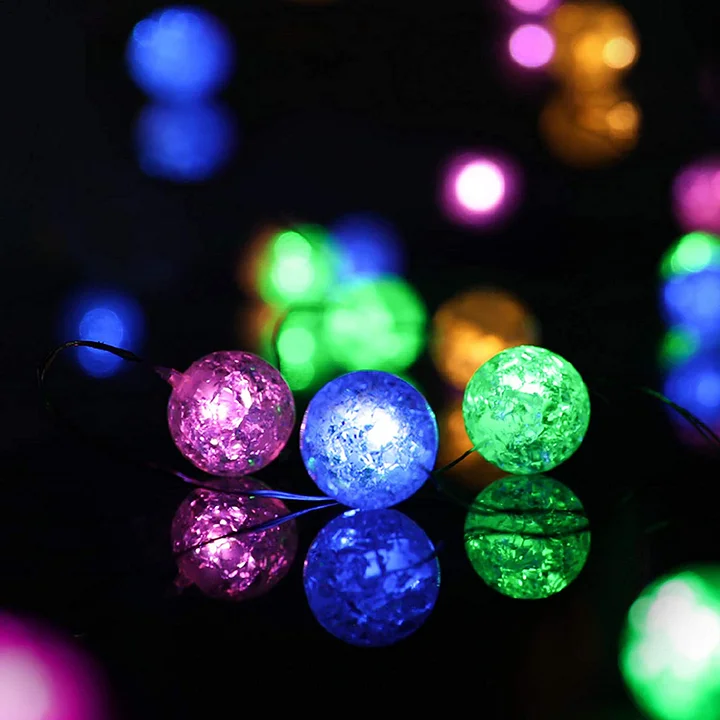 The entire process is made by my wife and I. We live by commercial art.
Sturdy construction: This outdoor decorative light uses a sturdy wire frame, additional cable ties
and ground piles to withstand harsh wind and weather.
All-weather: fabric materials, cable ties and metal connection design are used to keep the
decoration from damage in the four seasons of winter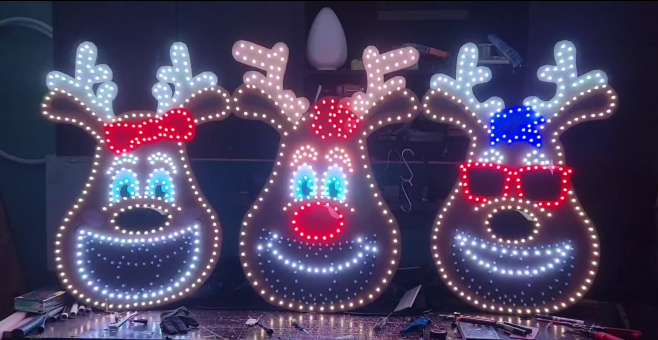 The kit we use is an acrylic panel, which is sturdy and durable, with perforated wiring on the panel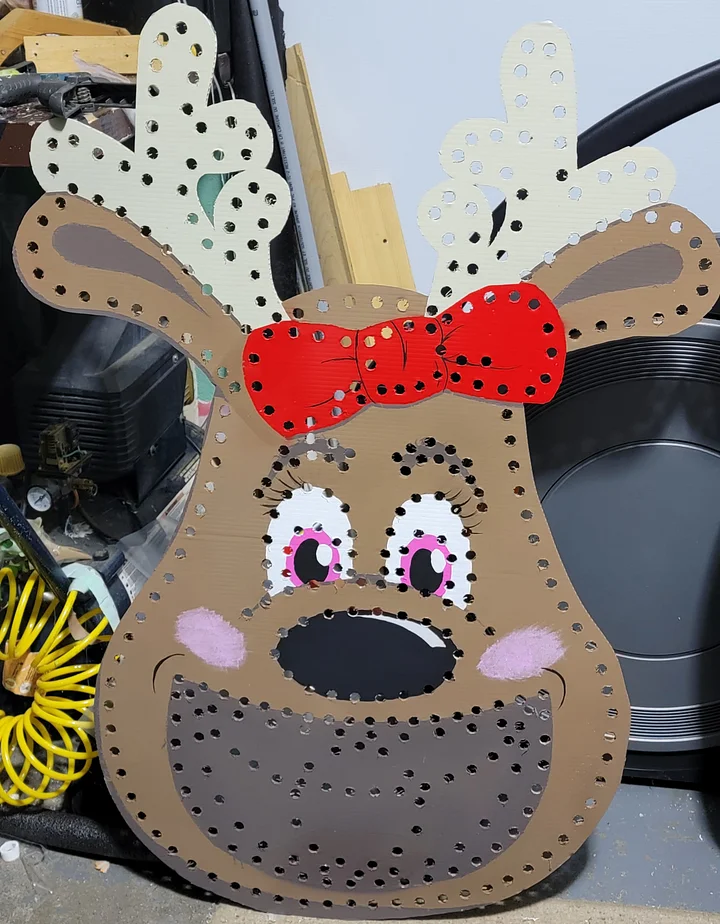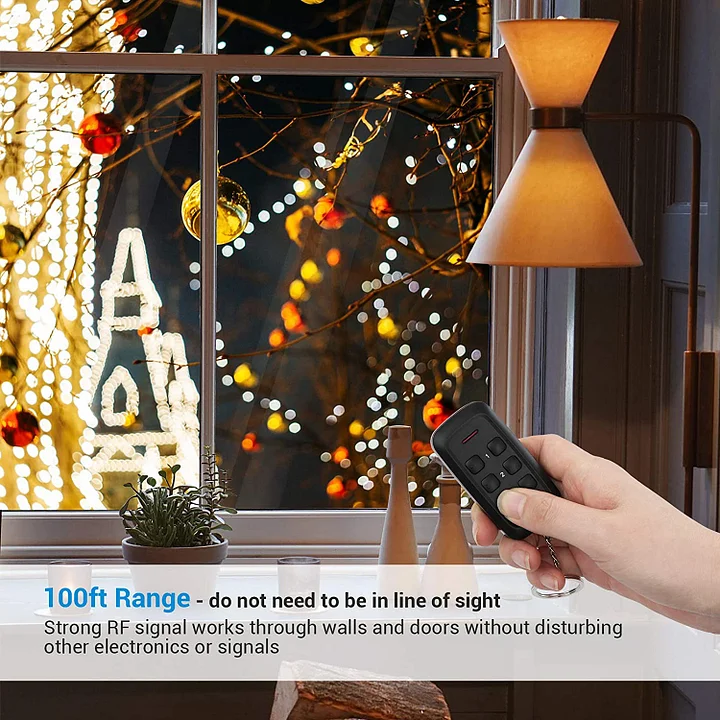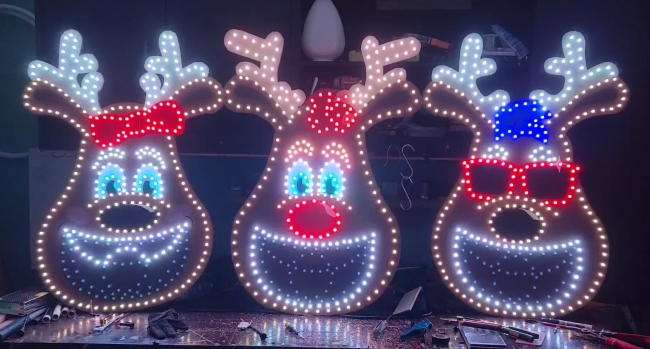 Elegant details: use a warm snapshot of the deer family to celebrate this season, carefully
designed holiday details.
Are you ready to take them home?