Salon Effective Results To Visibly Healthier Skin Renewal
Callus Advance Eliminator blends high concentrations of potassium hydroxide needed to exfoliate the appearance of callus to reveal healthier skin renewal. Visibly remove and detoxify smoother skin while repairing your natural skins moisture barrier to relief excess callus build up over time. Blending the finest source of organic Eucalyptus Leaf essentials, our potent formulation are artfully combined with fresh leafy notes Jasmine Leaf Extracts to therapeutically moisturize flawed soles while having the added benefits of prevention to further callus build up.
Harness Immediate Benefits In Seconds
☐ 
Eliminate hard, dry, thick, stubborn callus & corn build up
☐ Remove appearance of unsightly tough callused skin dead skin surfaces 
☐ 
Re-moisturize dead skin surface for healthier skin renewal 
☐ 
Control excessive callus overgrowth development
☐ 
Prevent excessive thicker skin surfaces to cause painful cracks over time


"
If you're wasting money on other brands just stop. Callus Advance Eliminator and you will see the best results ever! You can throw out
your pumice stones, foot peels and pedicure tools -I don't even use moisturizers anymore because it does it all!
"- Jessica Erbach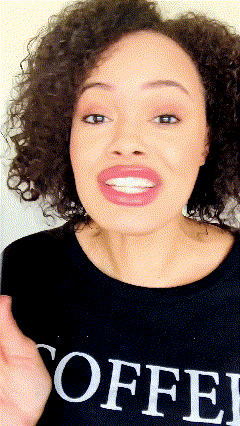 Instant Improvements With Salon Effective Precision
☑ Professional 
home pedicure solution
☑ Effectively tackle stubborn, dry, rough dead skin
☑ Easy steps- Simply Applying & Scrub Away
☑ Exfoliating surface leaving the healthy skin undamaged
☑ Softer, Silkier Feet After Just One Use 



Visibly Renewed Surface That
 

Leaves Skin Looking And Feeling Visibly Softer 

☑ 

Salon Effective Treatment

☑ 

Restore dry and cracked soles

☑ 

Professional Performance

☑ 

Intensive Moisturizing Rich Repair

 

☑ 

Replenish thick callused skin

☑ 

Renew Natural Skin Moisture Barrier









Reap Salon Effective Performance At Home? Best Of All, There Is Little To No Down Time
100% Guarantee Results in your first application! Intensive Callus Repair or your money back. You can't put a price on healthy feet. Why not try it. Risk Free! No strings attached.
"I literally wasted thousands of dollars on treatments and nothing works anywhere as well as their Advanced Eliminator. I have thrown out all my pedicure tools! I only need one now. It removes everything and I absolutely love and recommend it!" - Regina Miller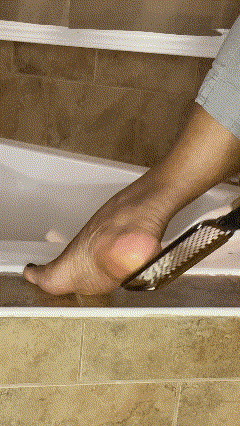 Remove, Resurface & Restore Surface Impurities Fast And Effectively
And if you don't believe us, just ask the thousands of Americans that trust and prefer our #1 Award Winning Formula.

Pride in the USA with premium quality ingredients, so you can rest assured that give you the best results without compromising on quality. Intensively treat thickened soles to restore, protect and counter future events of build up.
"I was sceptical but I was pleasantly surprised by the the difference I saw right away. My feet feel fantastic I can keep my calluses from calluses from progressing.." Amelia Keller

Effective Treatment To Eliminate And Prevent Further Accumulation Overtime
We don't believe one size fits all so we reimagine the experience to create a unique blend driven with practitioner level efficiency needed to treat many skin conditions. Callus Advance Eliminator combines the power of innovative bio-botanical compounds and proven clinical-grade active ingredients for both professional treatments and at-home maintenance. 
Formulated free of parabens, phthalates and reactive ingredients, C°CULTURE has been determined to ethically conscious formulations without compromising on quality. We are dedicated to create the most effective treatment free of reactive ingredients, animal by products and animal testing Our formulations are designed to create the most effective treatment designed to deliver optimal results for every unique skin condition. 
Made of 100% natural, cruelty free ingredients, we bring transparency and traceability in the educating our customer journey to educate their understanding of body and health. Order with confidence with protocols that deliver effective treatment to diminish, control, and prevent future events. Treat dry and cracked sole treatment protocols that deliver outstanding lasting results.
Every standard that leaves our facility includes our 100% Money Back Guarantee. While our reputation is nearly perfect, we are not infallible. Our company was founded on integrity. 
If our standards aren't measuring up to yours or there comes a time when you're not completely satisfied with our products or services, we want to know. Contact us — we'll make it right.
What It Is
Intensely exfoliate healthier skin renewal and see immediate improvements to restore and repair the appearance of excess dead skin surfaces. Rejuvenate an improvement in your skin's natural texture and effectively prevent the formation of calluses with expert precision. Instantly eliminate damaged dead skin cells and stimulates your skins' natural renewal process to reveal a smoother, softer texture beneath the surface by casting off thick, tough, dry dead skin surface cells and resurface flawless skin complexion that provides intense moisturization for cracked heels and dry soles.