Bring a touch of love into your home!
This infinite heart is the perfect decoration for any home. The heart is a symbol of infinite love because it flows into each other.
This reflects the love in the house for the residents and the guests. Show that the people in your house love each other and bring happiness in the form of love and affection!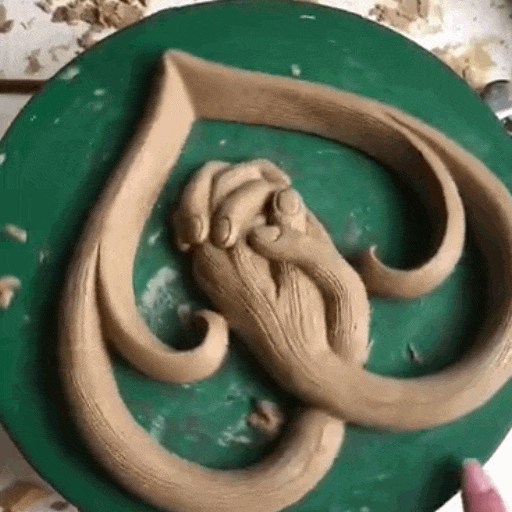 In addition to the beautiful symbolic message of the Eternal Heart, it is also beautiful to look at. It gives atmosphere to every room.
The Eternal Heart is of high quality and durable, suitable for indoor and outdoor use! It is an ideal gift for friends and family.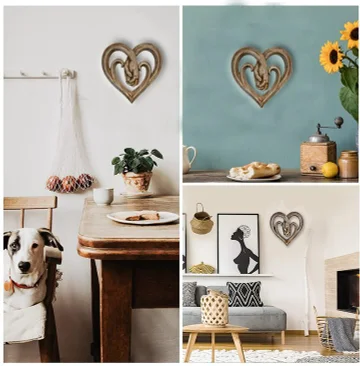 Why are so many people buying the Eternal Heart?
The Eternal Heart is made of high quality wood that is waterproof and lightweight. This ensures that you don't have to worry about weather conditions when using it outdoors.
The Eternal Heart has hooks for the easiest attachment. The lightweight design means you only need 2 nails or screws.
The symbolic message of the Eternal Heart will ensure that the family is reminded of the love in the home. This way everyone gets a warm feeling and feels accepted and loved in the family.
The Eternal Heart's rugged looks add atmosphere to any room. Enjoy a cozy look inside and outside your home!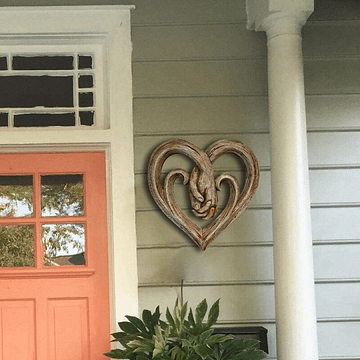 50% sale + free shipping until midnight!
Specifications
:
Material : wood
Features: Waterproof
Size: 26cm x 26cm
Mounting : With hook