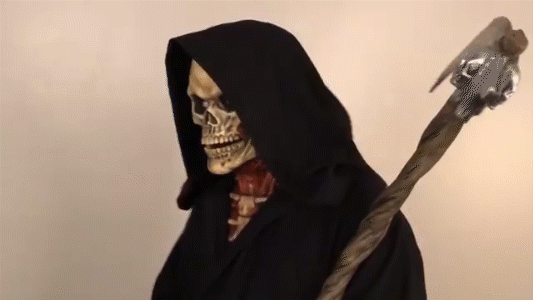 The Four Horsemen of the Apocalypse: There was a pale horse. Its rider's name was Death, and Hell followed with him. The fourth seal opens, and Death rides forth, its face an emotionless mask with skin as pale as the horse upon which it sits. This silent fourth horseman needs no weapon, leaking the pure essence of darkness and finality. With its brothers to the side and Hell behind, this last horseman is the most chilling of all, representing that which we fear most: the end.
Natural materials are safe and tasteless
Natural materials make your skin and mask more comfortable
Proprietary face mold for an anatomical fit and natural movement in the face
Soft to the touch and face allowing for maximum comfort
Soft then yet extremely durable and resilient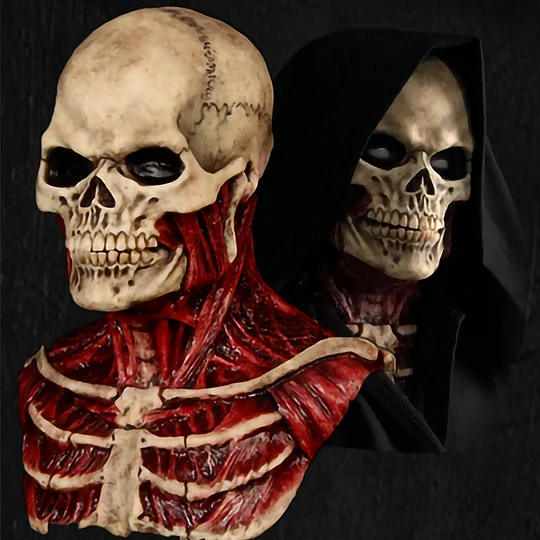 Sculpted and designed on our completely updated core, this headgear is your ideal choice! Realistic 3D product design will give you a different look at the party and attract everyone's attention!
Build on our latest core, this headgear is a perfect fit and paper-thin eyeholes for incredible realism and comfort. This headgear is beautifully textured, painted, and detailed.
We work with a great team of professional artists who make a variety of styles: traditional, steampunk, and gothic...more than 12 styles to choose from. If you are looking for a quality and unique, then this one is for you!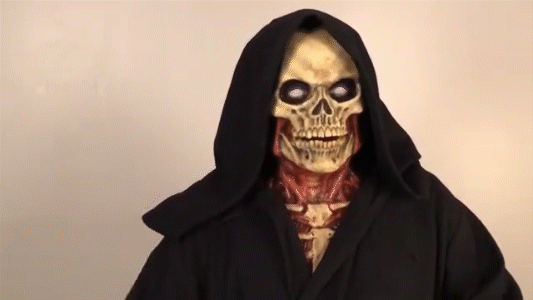 【Elastic closure】Soft and elastic material help the mask to be automatically correct on different people.

BETTER DESIGN

All masks are designed and carved by the most professional latex mask designer in our country. Compared to the masks that were produced directly with copied mold, the masks we produce are more detailed and more vivid.

BETTER QUALITY

We insist on using more natural latex to produce masks even that costs more. Thus the average weight of a mask is about 20% heavier than others. Heavier and thicker masks are more durable and more three-dimensional.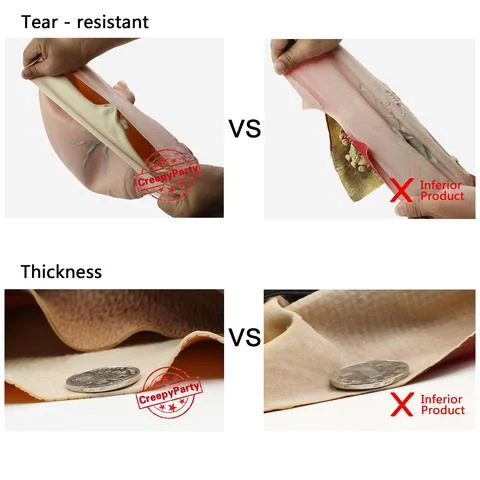 【Material】
Food-grade silicone(TPE).
【Skin-friendly】
Environmentally friendly, Non-toxic, Non-allergic
【Realistic】
lifelike shape and really lovely looking
PACKAGE INCLUDES
NOTE
【SIZE】 Free size. (One size fits most adults.)
【Any occasion】 It is suitable for Easter, Carnival, Halloween, Christmas,
Masquerade Parties, Costume Parties, or any other parties
Enter your Payment details, your Billing Address, and your Contact Information