Tired of cheap and ineffective wireless headphones that promise listening comfort but cannot live up to their guarantee? 

If you said yes to any of these questions, we have the perfect solution for you. Our  K5 TWS GAMING EARBUDS strategically combines unparalleled audio experience, comfort, and convenience for varied purposes. 

Whether you're into gaming, casual music listening, or work-from-home arrangements, our  K5 TWS GAMING EARBUDS is perfect for all of your audio needs. 
Game mode, the earbuds can provide 45ms ultra-low latency, 3D stereo gaming sound quality; music mode, an immersive sound experience can be offered for your enjoyment.



Wondering why K5 Headset is a cut above the rest? Read more below!
0.045s Low Delay

 

Sense
K5 TWS GAMING EARBUDS offers low latency and no-sense delay for maximum enjoyment. Which allows you to transmit the sound in gaming to ears in real-time.

True Wireless Stereo
Unlike other wireless headphones in the market, the  K5 TWS GAMING EARBUDS headset offers surround, crisp and clear sound with master-slave switch, AFH dynamic detection, and true noise reduction.

Perfect for Calls and Meetings
Whether you're listening in a meeting, presenting to the whole organization, or enjoying a conversation with a friend, the  K5 TWS GAMING EARBUDS offers an unparalleled audio experience. What's more, it comes with intelligent noise reduction for minimal distractions.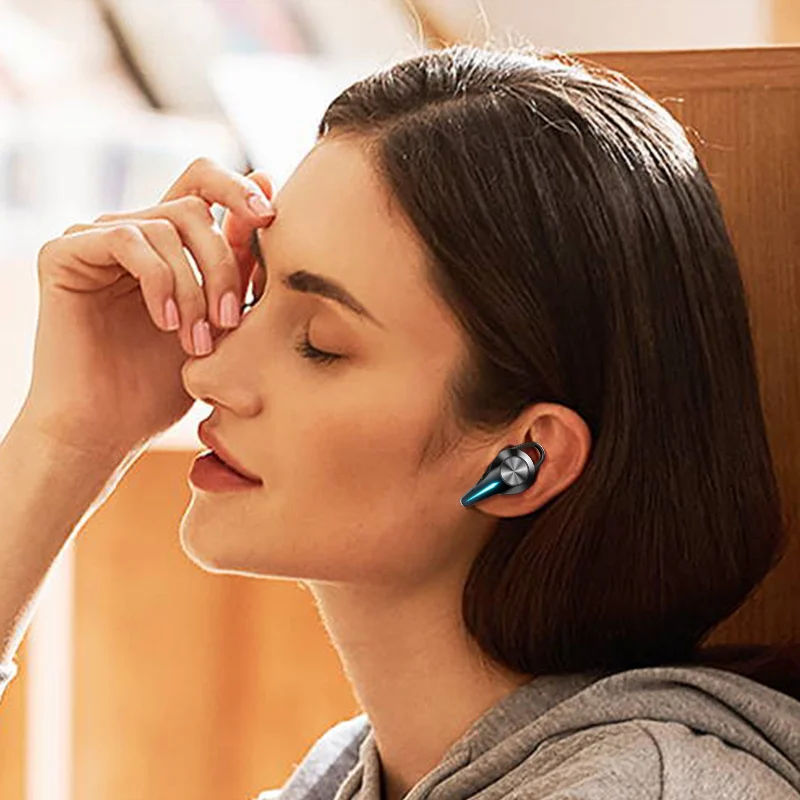 Built for Strategic Listening
Every component and part of the  K5 TWS GAMING EARBUDS is optimized to capture and provide an undeniable audio experience. From its 12 mm. biological diaphragm to its three-band equalization, you get automatic balance for all-around sound. 
Fast-Charging and Long Battery Life
In just 10 minutes of charge time, you get to enjoy listening for hours already. At full charge, you can play and listen for up to 30 hours of playback period.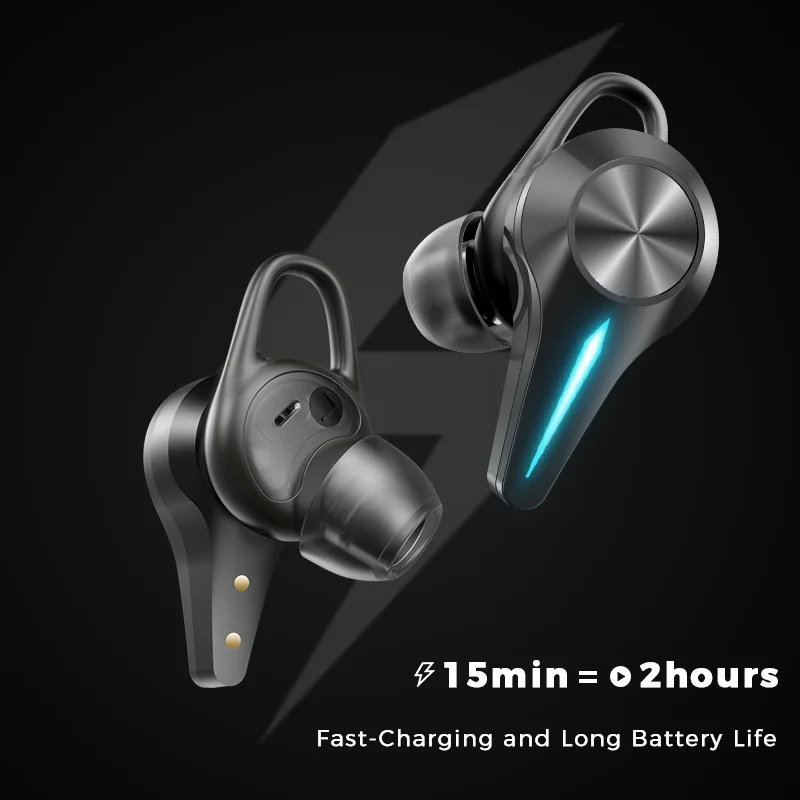 Smart Touch Control
The  K5 TWS GAMING EARBUDS multi-functional touch control enables playback, volume, phone calls, audio mode control, or Siri activation.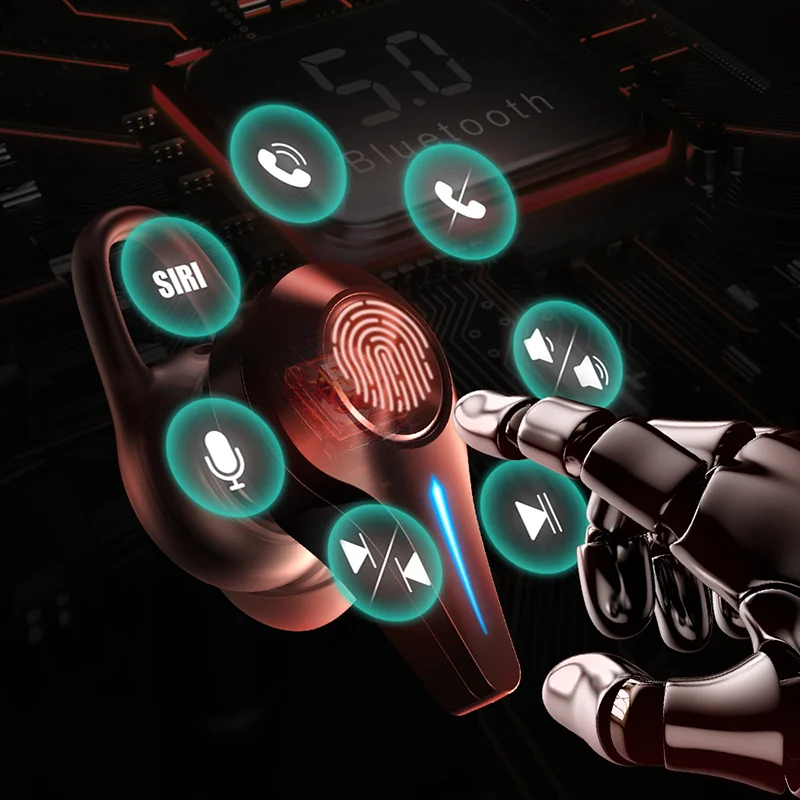 All-Around Compatibility
Whether it's for your phone, gaming device, or laptop, the  K5 TWS GAMING EARBUDS can be connected anytime, anywhere.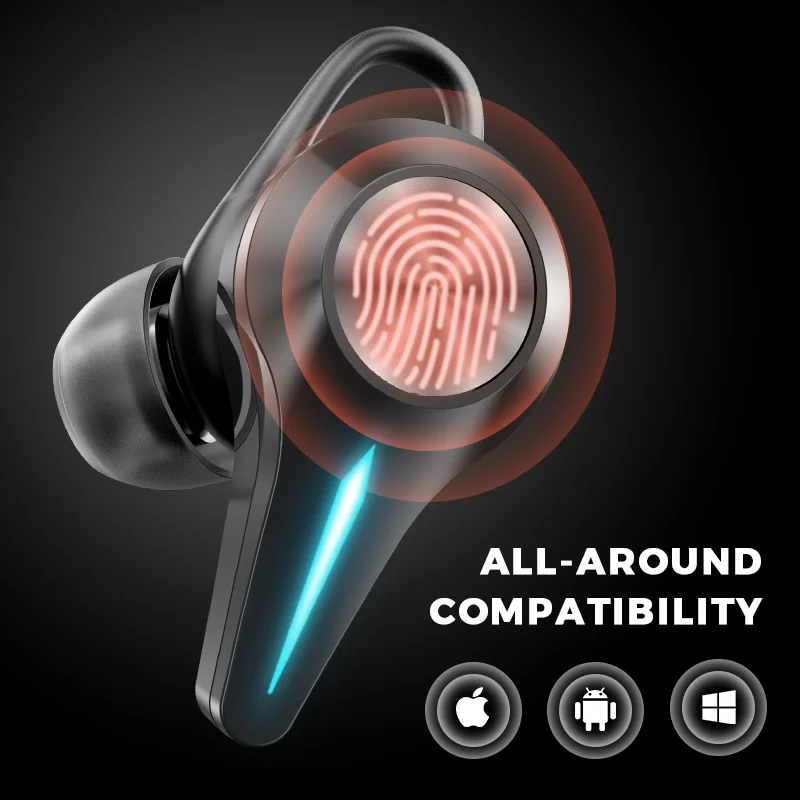 For a crisp, sharp, and all-around audio instant experience, the KIBOULE K5 TWS GAMING EARBUDS is the best choice for you. 
"Such an amazing headsets. I am using it for gaming. Love it as there is no latency. Great price for an excellent product!"
- Brad H.
With its optimal, high-performing, and durable features, you will enjoy and have a great time with this device. 
Hear Everything, Win Everyone! 🏆




⭐

SPECIFICATIONS

⭐


Single Earbuds Weight:5g
Case Weight:34g
Gross Weight:44g
Case Dimensions:46X42X39cm
Single Earbud Battery Capacity:40mAh
Case Battery Capacity:400mAh
Earbuds Charging Time:1.5h
Case Charging Time:1.5h
Charging Port:DC5V Type-C
Single Earbud Fully Charged Use Time:4h
Case Fully Charged Use time(Single):32h
Case Fully Charged Use time(Double):16h
Standby time:100h
Speaker Impedance:32Ω
Bluetooth Range:10m (Open Space)
Bluetooth Version:Bluetooth