Do you remember the Smaug in "The Hobbit Adventures"?We made it into a steampunk decoration.
Showcasing lots of complete gears, wheels and straps, the Smaug is a fabulous decorative piece for any room in the house.
He is super stylish and perfect for people who love steampunk, industrial style in their homes or want to add some of that style.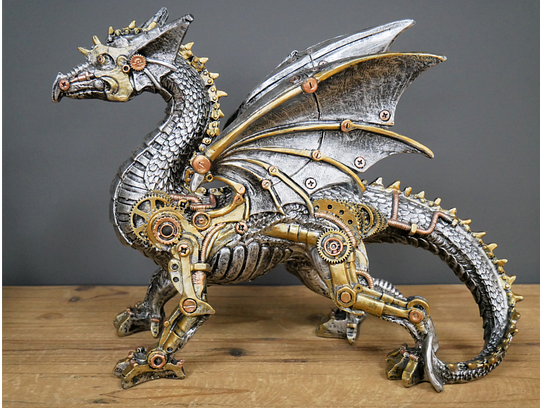 This ornament is made from resin, therefore the durable ornament will stick around for many years to come.
Ideal for any shelf within your home to create a stand out feature. You can even put it into your futuristic garden.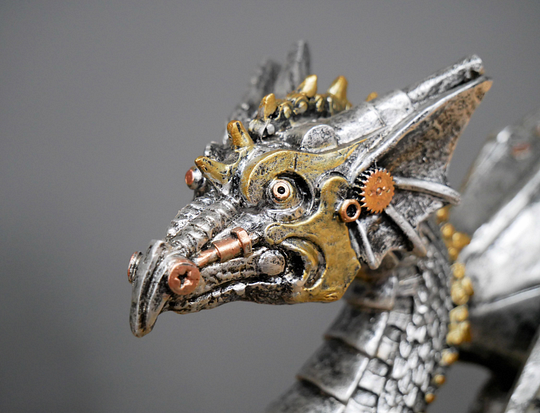 Package Includes:
Steampunk Dragon*1
size:
18*16.5*7cm
PRODUCTION TIME:
● Design period 3-5 working days
●Manufacture period 5-10 working days
●Shipping period 3-10 working days